Collaborate
A collection of online modules to support the training of preceptors and enhance clinical learning.
Our Interprofessional Preceptor Training covers the fundamentals of teaching in a clinical setting, and provides guidance for introducing students to interprofessional, team-based practice. This series of three online modules were created through a collaboration between academic faculty and clinical staff experienced in the education and professional development of learners at all levels: from the first-year novice student to practicing professionals. Tools and resources included were specifically chosen to help busy preceptors become proficient at teaching strategies that enhance clinical learning, and help ensure positive learning experiences for both preceptors and students alike.  Content is not specific to any one profession and may be utilized in a variety of clinical settings, specialties, and professional disciplines. Modules include audio and visual demonstrations and interactive scenarios. Each module takes approximately 30–45 minutes to complete.
For a brief tutorial on how to navigate through the preceptor toolkit modules to get the most out of your learning experience, click the "Watch Tutorial" button below.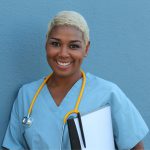 1. Preparing for a Successful Clinical Learning Experience
Learning Objectives:
Create a welcoming environment for learners.
Establish a productive preceptor-learner relationship.
Describe strategies that demonstrate effective interprofessional teamwork.
Develop an educational plan with the learner.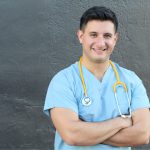 2. Tools for Learning in the Clinic
Learning Objectives:
Apply learning principles and theories to plan your instructional sessions.
Select a teaching approach that allows you and your learner to achieve mutual learning goals.
Use teaching approaches that support interprofessional learning and team collaboration.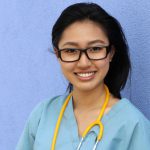 3. Feedback and Evaluation for the Clinical Preceptor
Learning Objectives:
Identify components of effective clinical assessment to promote continuous professional and interprofessional development.
Incorporate effective feedback and evaluation strategies into teaching practice.
Review applications of feedback strategies.
Demonstrate effective feedback strategies while modeling effective communication skills.
Respond to common feedback and evaluation challenges when working with interprofessional learners.
Acknowledgements
These modules are supported by the Health Resources and Services Administration (HRSA) of the U.S. Department of Health and Human Services (HHS) as part of an award totaling $2,090,495 with 0 percentage financed with non-governmental sources. The contents are those of the author(s) and do not necessarily represent the official views of, nor an endorsement, by HRSA, HHS or the U.S. Government.