Collaborate
Engage educators in learning IPE competencies and instructional methods to achieve competency-based learning objectives.
Audience
This toolkit is intended for educators involved in training other educators to be IPE facilitators and/or IPE-competent educators.
Purpose
To be a resource for educators involved in creating IPE faculty development curriculum by providing instructional methods to achieve competency-based/ACGME-linked learning objectives.
To provide engaging learning activities in which faculty in training can learn IPE competencies together.
To provide activities in which faculty in training can develop and utilize different teaching methods for IPE.
Contents
This IPE Toolkit contains free-source activities and methods to actively engage educators in learning and applying various instructional methods to teach IPE competencies. All materials for each activity are available for download and use.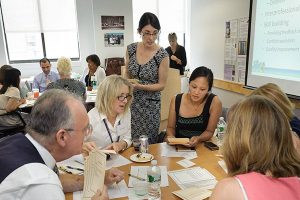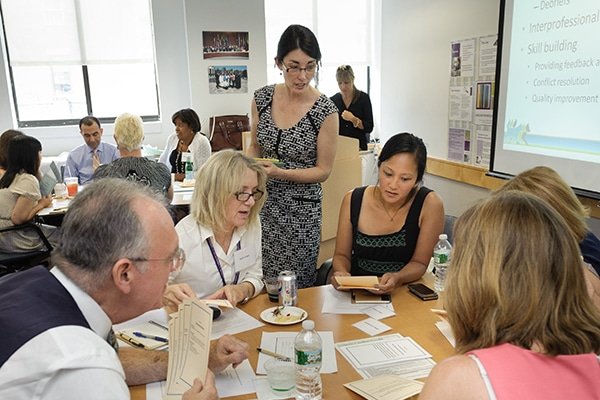 The IPE competencies used in this toolkit were developed by the Interprofessional Education Collaborative (IPEC). The IPEC Core Competencies for Interprofessional Practice consist of four competency domains: Values/Ethics for Interprofesional Practice, Roles/Responsibilities, Interprofessional Communication, and Teams and Teamwork. Learn more about IPEC at https://ipecollaborative.org.
Acknowledgements
This IPE toolkit was developed by the University of Washington Center for Health Sciences Interprofessional Education and Practice with grant funding from the Health Services and Resources Administration (HRSA) and the Josiah Macy Junior Foundation. The developers of the learning activities contained within this toolkit are acknowledged on the webpage for each activity.
Related Content
We also offer an IPE Facilitator Training Toolkit for faculty, clinicians, staff and other educators learning to facilitate IPE or planning to train other educators to facilitate IPE.